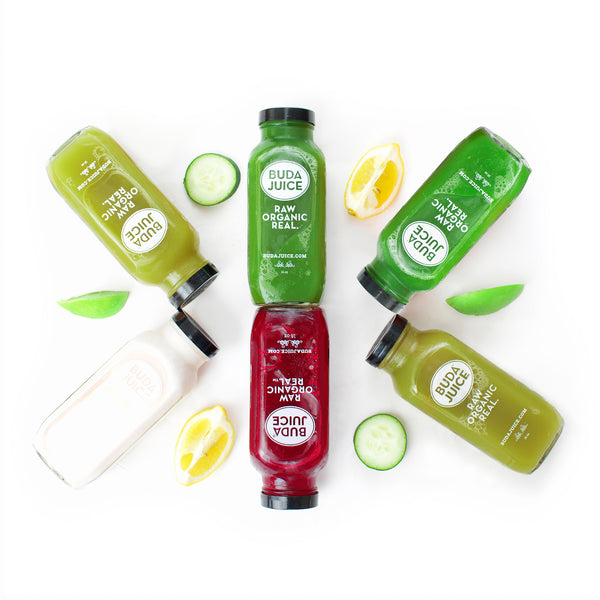 Certified organic. Cold-pressed 35°. Glass bottled.
Many of the foods we consume daily contain additives made from petroleum products, pesticides, and other toxins. Even plastic leaches chemicals into our food (and juice.) Gradually these build up in our system making us sluggish, heavy, foggy brained, and even sick.
Give your mind and body a rest with the Buda Cleanse.
Glass bottled, organic, fresh from the fields...and always delicious!
GMO Free. Pesticide Free. Chemical Free. Artificial Free. Gluten Free. Vegan.
Six 16 oz bottles per day
( Total)
No 01: Green Juice
No 04: Blue Lemonade
No 02: Red Juice
No 04: Blue Lemonade
No 05: Pure Green Juice
Buda Chai Milk
Buda cleanse benefits
LEARN MORE
What Our Customers Are Saying
— Why Buda Juice —
We think eating clean should be
a delicious treat for your body.
LEARN MORE